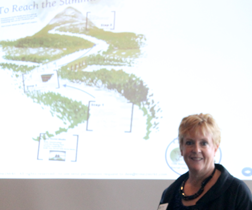 As a social media specialist, Dee can speak to your group on a number of topics. Here is a list of the topics that can be geared to your group.
Why Use Social Media
LinkedIn – overview, up to a 3-hour hands-on session
Twitter
Time-Savers
Pinterest
Protecting Your Brand
Performing a Social Media Audit
Topics customized for your group
Many of the sessions can be done as a hands-on learning sessions with your participants bringing a lap-top and using a facility with wi-fi.
Call today to find out more about scheduling a session for your group or business! Contact