Air Charter Operator Package
Air charter operators should be using social media effectively to market their businesses. Social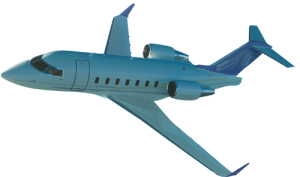 media includes the big names like LinkedIn, Twitter, Google+ and Facebook. You need three things to effectively use social media to market your business: content, process, and a schedule.
Content – the stories, pictures and videos that you share with your audience.
Process – how you go about sharing that content.
Schedule – how often you put the content in front of your audience.
Everyone has a calendar to be able to schedule your content. Do you…
Need someone to create content for you?
Need someone to create or complete the process for you? or,
Need someone for content and process?
What you Need
Content – Suppose you can handle the process, but need someone to develop fresh content? That would be my friend and college Michael Ryan of AirPSG. Set him up with a schedule and he'll deliver content on time, every time, for your process person to post.
Process – suppose you need the process and tools. Time2Mrkt has tailored services specifically for Part 135 Air Charter Operators. If you don't have someone on staff with the Process Knowledge, or the time to do the posting, let us hit the keys and drive the mouse for you.
LinkedIn – you charter for business professionals for whom commercial flight schedules may not work.
Facebook – you charter for families who want to experience the small plane convenience.
Google+ – you need a presence on this growing social platform who has the largest tool called "search engine".
Twitter – your business could be seen by the generation that communicates in 140 characters.
Location Sites – grab the real estate to promote your business while you are up in the air with your clients.
Contact Dee by phone 708-822-2152 or email dee@time2mrkt.com to find out what tools and process would work best for your business.  We start with an assessment of your current situation. Then we develop a social media flight plan to help your business presence take-off.