Net Neutrality is something we all need to consider!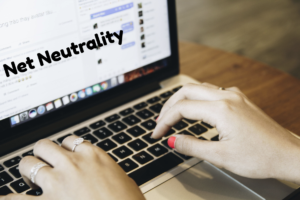 I wasn't aware until early this week that today is the day organizations across the world are voicing opinions about Net Neutrality. Do you want your internet capabilities to change?
Read more about it in these articles. Form your own opinions and if it is important to you, share your thoughts on what is currently the free internet.
Wikipedia typically gives a non-political view of what something is. Of course it is not without faults, but… https://en.wikipedia.org/wiki/Net_neutrality
You can join a protest here: https://www.battleforthenet.com/july12/
The Tech companies of the world have banded together to support net neutrality https://www.theverge.com/2017/7/12/15957800/day-of-action-protest-net-neutrality
This one looks like a different opinion https://www.wired.com/2014/06/net_neutrality_missing/
And, this article provides some thought provocation that makes sense about why taking away net neutrality could be good. https://www.forbes.com/sites/joshsteimle/2014/05/14/am-i-the-only-techie-against-net-neutrality/#4ec67f8c70d5
Personally, I don't know what the right answer is. I will research to the best of my ability. I would love to read your thoughts! Share them in the comment section. Perhaps we can come to an educated decision together.
Please follow and like us: