Press This used to be a standard feature
Now Press This is a plugin that you must add to be able to use. But if you write opinions on others work or as reference to a further point you are making, it is well worth finding it and downloading.
Find it here:

Activate it. Follow the directions to add the option to your bookmark bar, like this:

Once it is in your bookmark bar, when you are reading an article, (#1 in image below) click the "Press This" on your bookmark bar and you get a pop-up screen like this: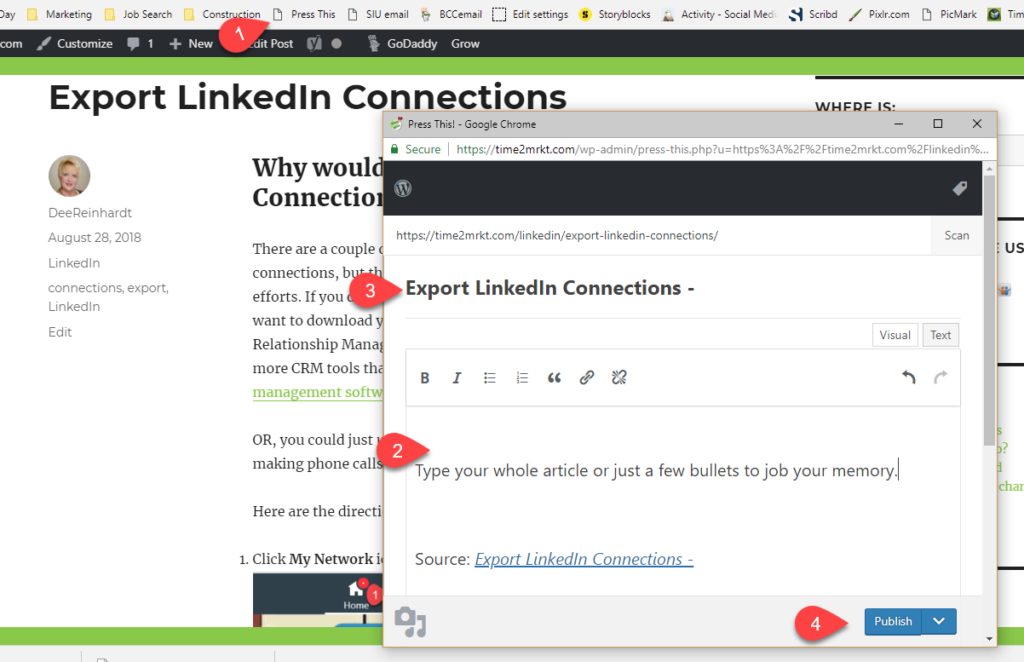 Put a few words or bullets in the body area to help you remember what you wanted to write about. Unless you are super confident, or have time to write the entire article right then, you will want to click the down arrow by #4 Publish to Save Draft.
Remember to change title (image bullet #3)to your words so you are not plagiarizing others work.
That is it! Easy peasy lemon squeezy, you have content for a new blog article. Remember you still need 300 words to make SEO work for you. Quite often, if you have a total different point of view you can easily squeeze out that many words.