Create a New LinkedIn Profile – step by step directions
If you need to create a new LinkedIn Profile, follow these step-by-step instructions based upon the LinkedIn system today!
On a computer or laptop, go to https://www.linkedin.com
Enter an email address – preferably a personal one i.e. gmail.com, comcast.net, att.net
Enter a password – write it down!
Click Agree & Join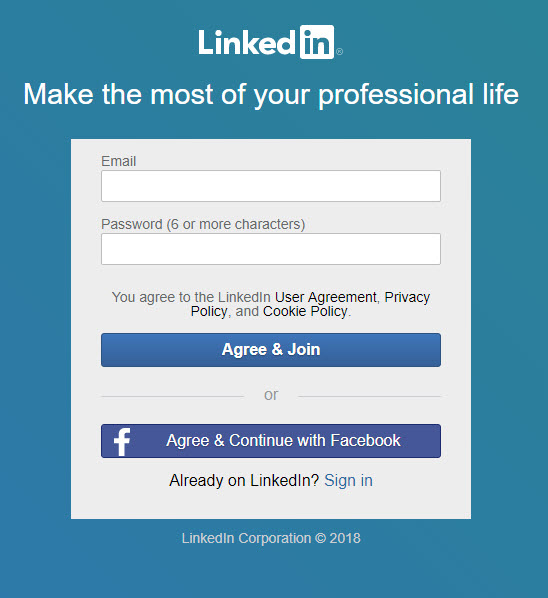 Enter First and Last name on next screen.
Click Continue
The system will pick up the zip code of your internet provider, so enter the correct one if it is not correct.
Click Next
Click I'm a student (if you are a student)
OR Enter the title of your most recent job.
Enter the name of your most recent company.
Another window will pop up asking for the industry of your most recent job. Select from the drop-down of choices available.
Click Continue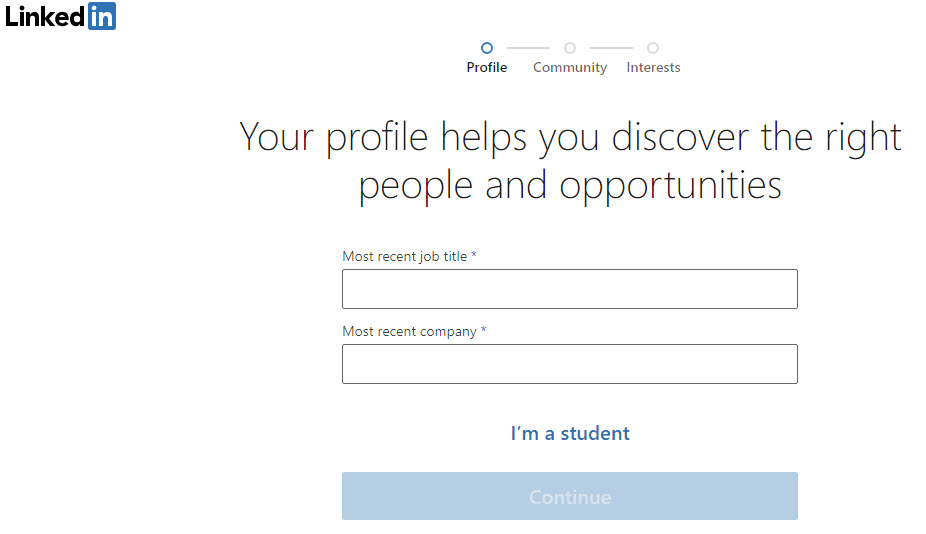 Check your email for the confirmation code.

Some emails require that you "fetch" the email

Click Agree & Confirm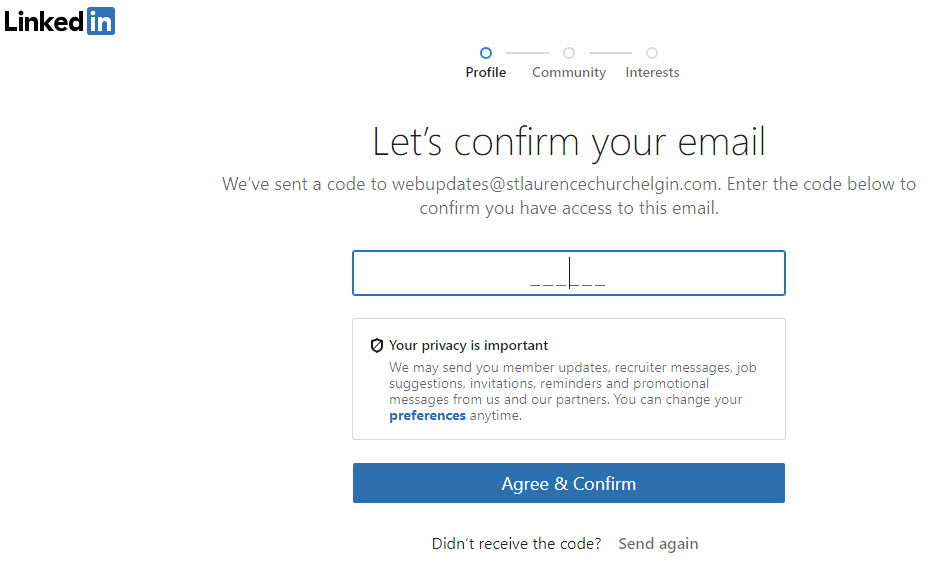 The next step asks you to invite connections that may have sent you a request based upon your email address. Don't connect with people now, the invitations will still be there later. Click Skip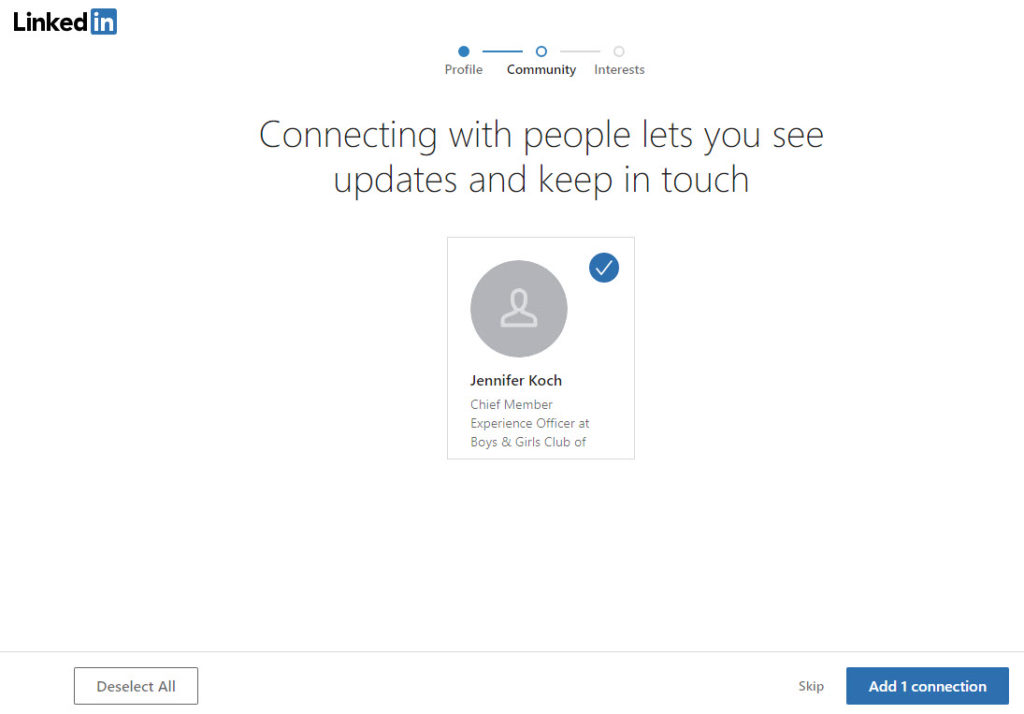 The next step asks you to add a headshot. If you have one available, it is always advisable to have a photo on your profile.
If you don't have a photo on the device that you are using, click Skip.
If you have a photo on the device you are using, click the camera icon and add a photo. LinkedIn will direct you. Once added, click Add Photo.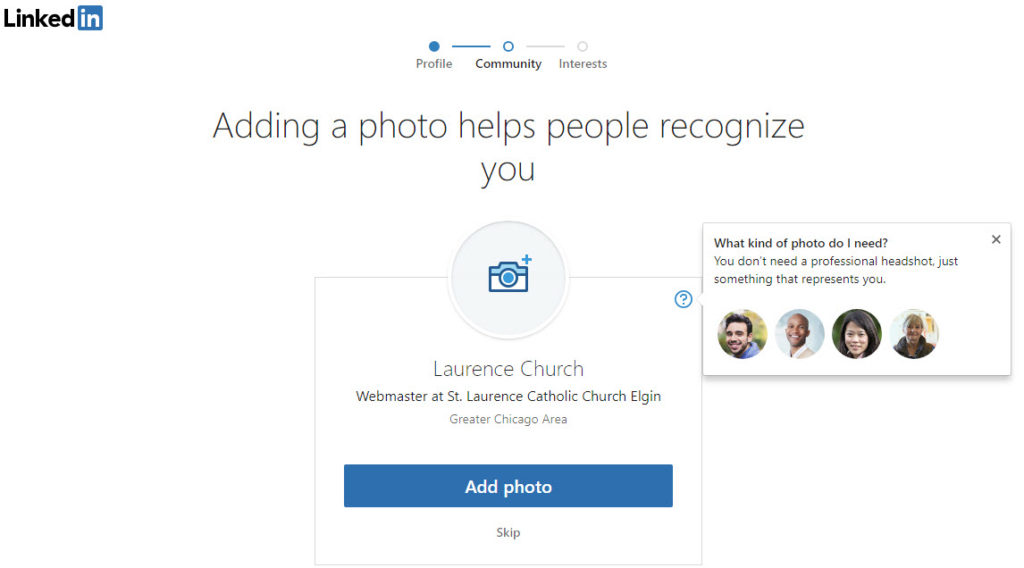 Click Skip on the next page to sign-up for the "Get the LinkedIn app" step for now. It is best to set-up and edit your profile information on a laptop or desktop in a browser-based version of LinkedIn, not the app.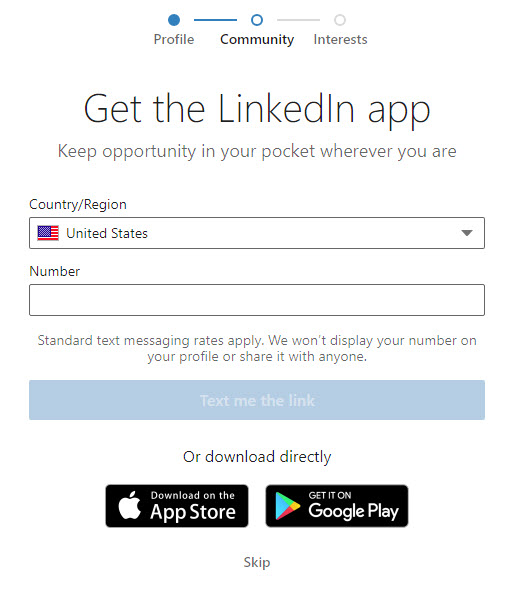 The last step LinkedIn will ask about before it takes you to your home feed is what areas of industry would you like to follow. They will select industry leaders for you to follow. You are not "connected" to these people but only following them. If you click Continue without selecting any industries, you can select leaders and hashtags from the next page.
Now you are done. You can begin to invite contacts and work with LinkedIn. If you will be attending a LinkedIn workshop make sure to have your log-in username (email) and password ready to go.