Access to Company pages on LinkedIn has changed again!
I have the "new experience" for LinkedIn on my laptop/desktop. When they make changes, they make a splash and company pages is no exception. I discovered the hard way trying to make some changes to a few of the pages I manage for others.
Here is how you need to access your pages: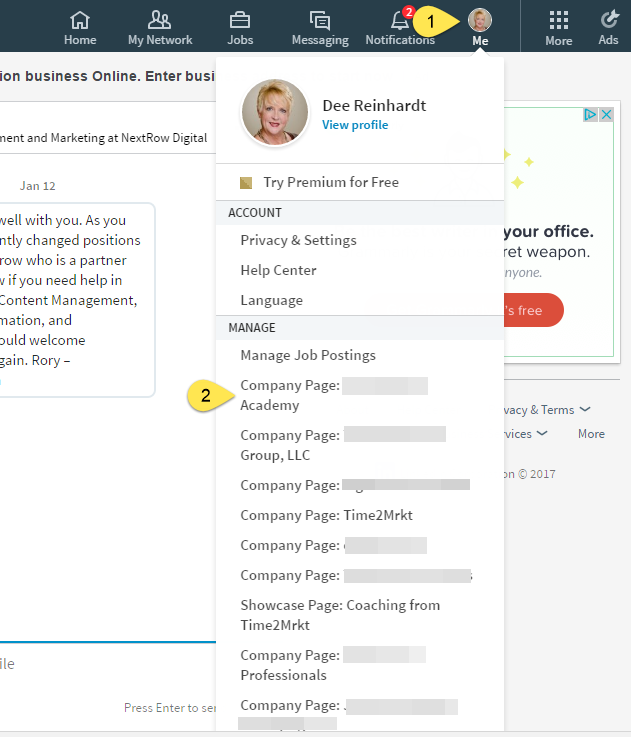 If you're in the new desktop experience, click the Me icon at the top of your LinkedIn homepage instead. You can then select the appropriate Company Page under Manage to access the new Company Page admin center.
You can also search for your Company Page through the Search bar at the top of the LinkedIn homepage.
If you're not taken to the new Company Page admin center automatically, click View admin pages or Go to admin mode at the top of the Company Page.
If you are admin to more than 10 pages, I have found that it is easier to just search the page and enter into the admin mode that way. If you are only admin to one or two pages, use the drop-down menu.
Sign-out is below your list of company pages. It was hard to see for me when I first was in the site. If you have the whole list of company pages, you will have to look beyond that to sign out.
Please follow and like us: