Can you add screens when you are away from your office?
I personally work on 2 monitors that are 20″ each. When I had to downgrade to my laptop because I was at a client's office, I would strain and try to get done as fast as possible. But now, I can add screens to my laptop and have almost as much space as when I am at my desktop!!!
Enter Mobile Pixels!!!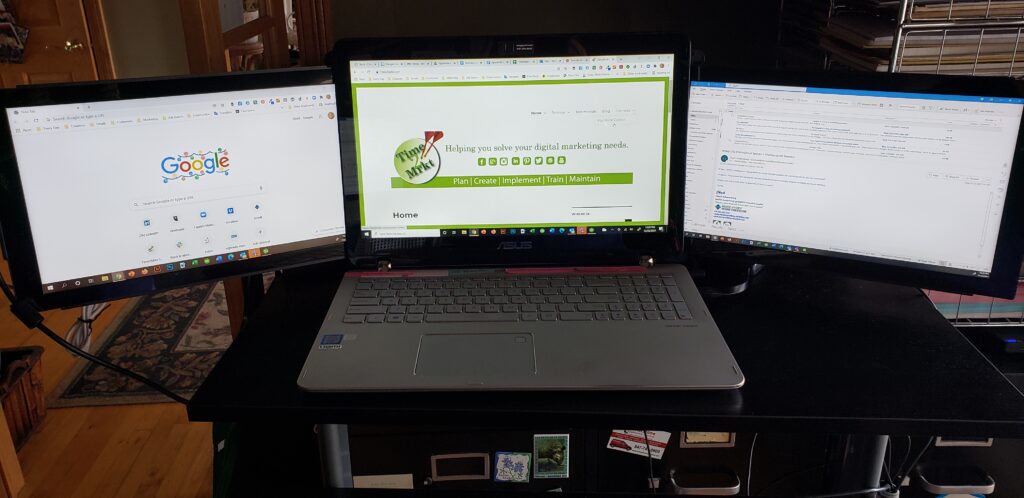 I started out with one of the 12.5 inch options. Then I upgraded to wings!! I now have 2 of the 14″ monitors. I love the flexibility it gives me. I can have one open, or both. I can have them facing me, or I can have them facing away when I am sharing a presentation.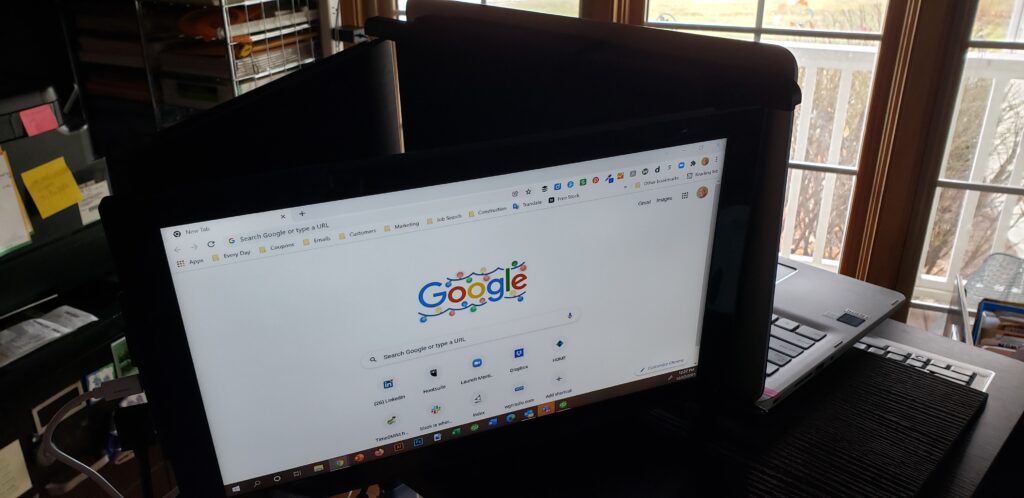 Now I can have the flexibility I want when I am on the road! And if you want to use them with your mobile phone, you can share your screen on one as well.
If you would like some of your very own, use my affiliate link to make the purchase and I will be happy to help you with any set-up questions or use questions that you might have.
Click here.
And if you have any questions about your social media, please give me a shout!