I think it is just wrong to have to pay for posts to fans that you have gathered on any network.  It appears that Mark Cuban of the Dallas Mavericks agrees with me. Mark Cuban Blasts Facebook Promote Fees
In many cases you have worked long and hard to arrive at the number of fans you have.  Posting an ad is one thing, paying to promote an everyday post – I think not!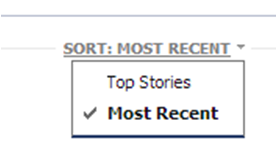 One way to see the posts of the pages that you like is to select the Sort – Most Recent.  Then when the fan pages you like post something you should be able to see it.  The more frequently you engage with a page, the better the likelihood of Facebook allowing you to see the post becomes.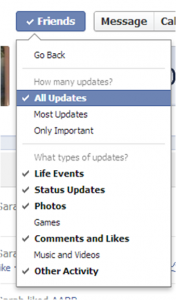 Another way to see posts from your friends is to go to their profile and tell Facebook what posts you want to see that they make.  I don't play games on Facebook, so I don't normally want to see those sort of posts, but I am interested in what people are doing in their lives, especially my friends who live far away that I don't get to see regularly.
The other option for fan page posts is to go to the pages you really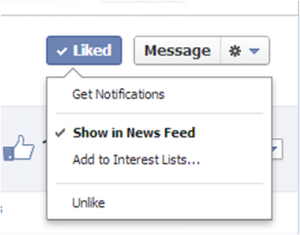 want to see and make sure that you have the information checked to have them show up.  Additionally with pages, you can add them to interest lists so that you can pull up posts based on interest.  The lists could even be a time saver since all of the posts on a specific topic that you create are right there in one place.  No more scrolling through all of your posts to find just the right one.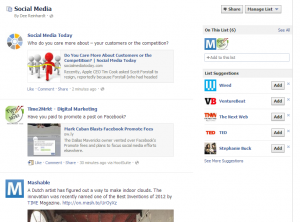 Thanks to the outspoken nature of Mark Cuban, we might not have to worry about whether you see all of the posts of your favorite pages or not.
What is your opinion?