Some people may not know how to Watch a Facebook Livestream
I have been helping my parish through this Covid19 Pandemic get Masses out to parishioners. Some of the folks are challenged with how to watch a Facebook livestream, so I thought I would put together a how-to article and video.
Watch a Facebook Livestream
Log-in to your Facebook.
Go to the page you want to watch, especially if they have posted a schedule like we have done at the parish.
Scroll down the left-hand side until you see the word video.
Look for any of the videos with a red box with white letters that say LIVE.
Click on the video and you have joined the Facebook livestream!!
Watch the video here:

Get Notifications
If you follow any company or organization pages, you may want to get notified if they are live. Do the following: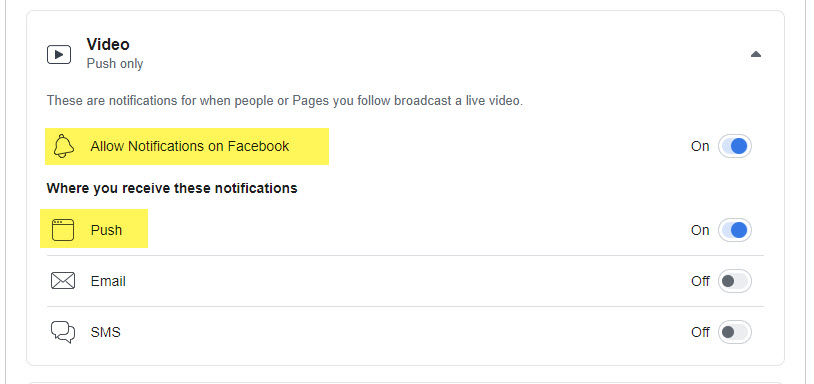 Select how you want to be notified.
This way you should be able to get notified either on your Facebook account on your phone, by email or by text message that the livestream you want to watch is ready to go!
Happy watching. AND if you are looking for a great Catholic parish in the Elgin, IL area, I highly recommend St. Laurence Parish on the west side of town tucked back into a neighborhood.