LinkedIn made some changes to their Terms of Service.
You can read the whole thing here: Updates to LinkedIn Terms of Service
Here is my opinion on what I will do with each of these items: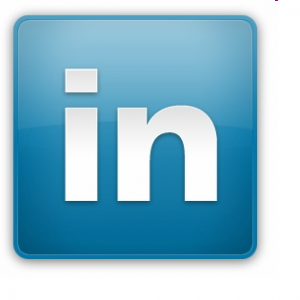 Increased visibility of your LinkedIn Profile – Similar to the way your profile shows up in search engines, we will allow certain third-party services to show your profile to their users, so that you can be more easily found for opportunities and connect with people. I always suggest that users leave their settings to show publicly, especially when in job search mode. I am personally not going to opt-out of this setting.
Easier to share accomplishments with your network – To make it easier to update your profile, we'll look for and suggest positive and public professional accomplishments, like awards or industry recognition, to share with your network. I think this is a great way for people to keep their profiles up to date and/or find things that they may have overlooked. I suggest to users that they include Projects to their profile. If someone else adds a project and names you, LinkedIn may find this and suggest that you add it to your profile as well. Let them do the work for you.
Productivity bots and similar tools to improve communication with your network – You can opt-in to use our automated systems that can help you with messages by suggesting responses, assisting in scheduling meetings with connections, generating ice breakers, or offering insights to help you connect with other professionals more easily. I plan to try this before I make a final decision to see what the automated pieces are. Apparently, the first time I send something, it will offer me to option to opt-in.
Easily meet up with other members – You can choose to use an upcoming feature that helps you find nearby LinkedIn members, who have also opted-in, at a conference, event or meeting. I think that this will be good for conference attendees, but that is about it. Hopefully, you can turn it off and on very easily. Otherwise, I will opt-out completely. This will probably depend upon how you set your phone settings whether your location can be found or not. 
Keep learning new skills on Lynda – Your learning account on Lynda continues to be covered by the Lynda privacy policy. Lynda requires a subscription. There was a trial period for a month last year in which you could watch anything for free. I didn't have time to take advantage of it. Have any of you used Lynda?
Our updated User Agreement will look familiar, with a few changes that are highlighted in our summary, including:
Dos and Don'ts – We've added clarity about the activities allowed on LinkedIn. Click into the summary in the sentence above to take a look at the summary for the Do's and Don'ts – they seem to be run of the mill but you don't want to be caught with your hand in the cookie jar.
Payment Terms – is one of the other items mentioned. I personally only recommend that HR Recruiters, International, National and some Regional sales directors need to use the paid services. But if you do, you better read this clause, there was a reference to "additional terms" at check-out and auto renewal to which you should pay attention. The new app "Sales Navigator" is great for people who are actually using it, but don't pay the fee and not make use of the tool. 
In general, most of this looks innocuous, but you never know especially when it comes to renewals and fees etc.
If you want to find out more about the reason the let Microsoft buy them, read the article from Jeff Weiner. In a few words, they have the same vision and want to make things more efficient for everyone.
Let me know if I can be of assistance with your personal or company LinkedIn profile.
Please follow and like us: