Today is one of those Milestones in my life!
This is my birthday. It is one of the milestones birthdays that ends in a zero. I am not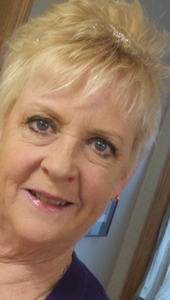 being dramatic or overwrought because I did that when I turned 20 because I wasn't going to be a teenager any longer.  No, today I celebrate a milestone and want to recount the good things that have happened in my life.
I am blessed! I have a husband with whom I have loved, laughed, fought with and fought for, for 25 years this year. We met on a blind date over 30 years ago and I am blessed every day that this man is in my life. We have built a life together, a home together – literally built the house together, and enjoy spending time with each other. We are there for each other in good times and bad.
That man I met so many years ago, came with a 6 year old daughter that has become the daughter that I love with all my heart. We never had children of our own together, so this, technically a step, daughter is more important to me than she will ever know. I thrill in her accomplishments, agonize with her pains, and enjoy seeing her happiness blossom.
My own family was small. I was an only child. Both of my parents left this earth a number of years ago. What I gained from meeting this man I married, is a huge loving Italian family. So many brothers and sisters, nieces and nephews, aunts and uncles, and cousins that I truly lose count! There is always some sort of celebration or family function that we could attend, and I love it!
I have wonderful friends who have become the sisters that I never had. While I may not see those friends every day or talk to them even monthly, the friendships that I have been blessed to create is another milestone in my life. When my mother died, one of those friends came and spent a few days with me so that I could go through mom's things. She recognized when I had enough and helped me get through everything.
Our home is a milestone. We built it from scratch and it is still everything that we need. And it created an opportunity for us to expand into a design build custom home and remodeling business.
I have had a few jobs in my life. Many of them have accounted for long periods of time. My most recent milestone was getting laid off from a job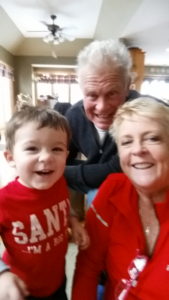 that I had had for 12.5 years. Because of that I started my own consulting business which has been thriving for a number of years.
I have many milestones and many blessings, but I think my very most favorite of them all is my grandson that I wouldn't get to love unconditionally and spoil unmercifully if I hadn't made that very first milestone. These two men are what make me happy and joyful and looking forward to the next milestones in my life!
Please follow and like us: