In a recent article from Inc.com, I read how negative reviews can become a positive.
Turn those Bad Reviews into Good Customer Service
Here is what I see:
How many of you have ever applied for a job that you did not get?  Did you receive a "So Sorry" letter? Did you make a phone call or email inquiry about why you didn't get the job so that you might improve for the next similar interview?
Who has ever submitted a proposal to a client? Did you receive a note back to say "Sorry, but no thanks"? Did you find out the "why not" – price, timing, scope, etc.?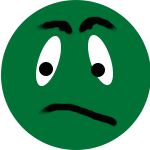 Negative reviews on social media to me are very similar to a turn down on a resume. The one exception here is that you know what you didn't do well enough to meet that customers expectation.
Years ago, before the advent of the internet, when I was working retail, the company training program addressed good and poor customer service. If you treated a customer well, they may tell two people, if you treated them poorly, they may tell 10 people. Today, by posting a review on a site like Yelp, Foursquare, UrbanSpoon or Google Local, that poorly treated customer could tell thousands of people.
Use that negative review to find out how you can improve your service or product. So often, we just never see that customer or client again. They don't give us the opportunity to improve or make things right…AND they tell all of their friends.
This brings up the next point that you need to be checking your profiles frequently. You may not know that someone has written something about your business if you aren't using a particular tool.  That is a great reason to have a Google Alert with your company name. Whatever you decide to do about answering the negative review, my advice is to limit your public comment to asking the person to reach out to you by phone or email so that you can rectify the issue.  Do not ever have the conversation over social media! You won't win. What you will win is allowing potential customers the chance to see that you want to address any customer concerns, they may discount the negative comment as just one bad experience out of a googob of great ones!