We all struggle to come up with the right words to say when we are working on blog posts, status updates and keeping our respective clients, fans and followers properly updated. But one of the biggest struggles might be finding the appropriate picture to accompany that  most recent post.
With Facebook's new Timeline update, one way to get better peeks at your posts is to include a photo.  Look at the picture on the right – did you read the words or did you immediately gravitate to the picture?  I am a visual person.  I go right at the pictures.  Many people are the same way.  Enhance all of your posts, status updates, blog posts, even tweets with an image that relates to your post.
So the next question begs, where to find good, royalty-free, free use photos.  I always check sources even though I quite often will set-up and take images and photos to use in my posts.  I would like to share a few in this post and invite you to share other sites that you may have found.
Zemanta is a new to me resource of which I just learned.  What is great about this, is there is an extension for Google Chrome that you may install and it offers suggestions for pictures and links for your WordPress blog posts.  In fact I used this app to find some of the images for this post.
Dreamstime is a resource that offers free photos as well as photos that you can purchase.  As with most free sources, you will see a picture that really works, but it costs money.  Depending on the use, you may want to break down and make the purchase.
PhotoPin is a free photos resource designed specifically for bloggers.
Flickr – not everything you search for on the web can be used, as not everything in Flickr can be used just because it is there. But you can check the group "Free Use Photos".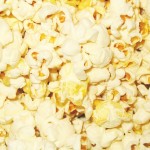 Wikimedia – is another source for free images.  For example, I typed in the word popcorn and found this image as well as about 7 others. All of the information and licensing requirements can be found at this link.
iStock – is a photo service that offers a free image each week and a free vector graphic each month.  If you take advantage of this opportunity by saving the images, you have just obtained 52 new free images in a year.  Many are seasonal.  You might not use it now, but keep it in your files for later.
Compfight – Are you a WordPress user?  This is a plug-in that you can search for photos by clicking a little icon next to your upload/insert button. Following is a screenshot of a search for golf –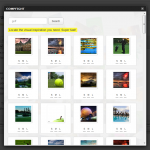 Gimp – a photo editing program if you don't have Photoshop.
As always, you should credit a photo that you use and the source especially if you found it on Flickr or another website.
What photo sources or editing tools have you found?