What's your social media plan?
The other day I was walking along a path and noticed this stand-out wild flower and it made me think about plans – especially a social media plan. When wild flowers are sown (or not) they come up and they are wildly beautiful. On my walk I noticed black-eyed susans, beebalm, coneflowers, Queen Ann's lace and a couple of others for which I don't know the name. Just like with social media there is Facebook, LinkedIn, Instagram, Twitter and couple hundred others that I don't remember the names!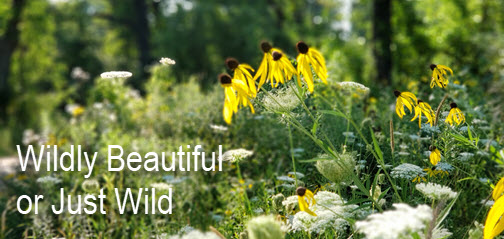 What is right for your brand?
Do your posts just come out based upon your whim at the moment? That would be wild. Creating a pattern that involves planned posts along with an occasional wild one can be beautiful. One bit of information which I learned that I frequently share is 70% of your posts should be other people's content, 20% should be original content from your expertise, and 10% should be promotional.
Which platforms?
Your social media plan should incorporate what is right for your business. Do you need a wild scattering of posts across all of the platforms, or do you need to concentrate your efforts on 2-3 platforms where your clients frequent? Wild would be the hit or miss scattershot. But, a planned effort on either side of a path might be wildly beautiful. Have you determined which platforms work best for your company? If you are a B2B company you definitely need LinkedIn, but is Instagram a good fit? Maybe.
Wildly Beautiful or Just Wild?
In the long run, no matter which approach you take, content will be added to your brand and allow people to get a feel for what you do and your thought leadership. If you are looking for the wildly beautiful option, make a plan and carry it out. If you need some help with your plan, I would be happy to be of assistance.