How will this Facebook Change impact your use of third party tools like Hootsuite?
This time the change isn't directly on Facebook, but affects your use with third party sources like Hootsuite. Read this article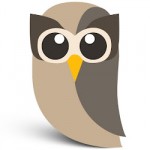 What the article boils down to if you don't have time to read it is:
You will no longer be able to see your personal feed in the News Streams.
Only group administrators will be able to post to groups from third party tools (of which Hootsuite is one.)
Most of the time this will not affect most people, but if you manage a number of platforms through a third party tool, this means that you won't be able to use it to manage your personal Facebook. It doesn't appear to be affecting company pages, YET!
One of the things that I love about Facebook is that almost everyone is using it. The thing that I hate about Facebook is that it is always changing. Sometimes not for the better. Sometimes I think they change just to change. Sometimes I think they change because they are trying to please their stockholders.
No matter the situation, if we want to play in their field, we have to learn to roll with the punches!!