One of the most frequently asked questions that I receive is "What are endorsements?  What good do they do?".  I thought I would put an explanation into words for you.
Endorsements – are a way to give your connection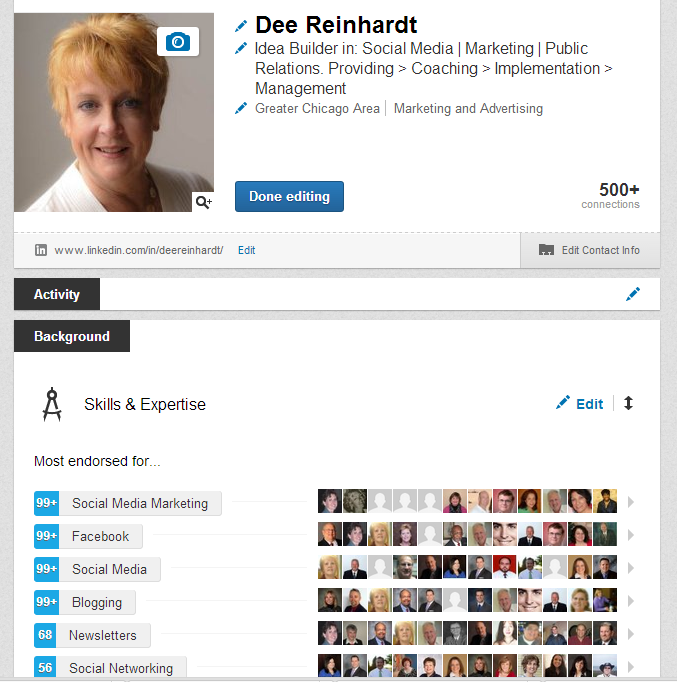 a thumbs up for the skills that they have listed without going through to much effort. Some people think they are a waste of time, but I would tend to disagree. Here are a few reasons:
The act of endorsing someone gives you a "post" without having to think of anything to say;
Endorsing someone's skill let's them know that you think they "own" that skill. I don't endorse someone for a skill  that I don't know they possess and I don't add skills to their profile by endorsing them for something they have not included.
Endorsing others might give you an idea for a skill that you possess that you hadn't thought about including in your skills.
Read more about managing endorsements in this article: LinkedIn Endorsements.
Recommendations – The best part of recommendations is that you can give one to your first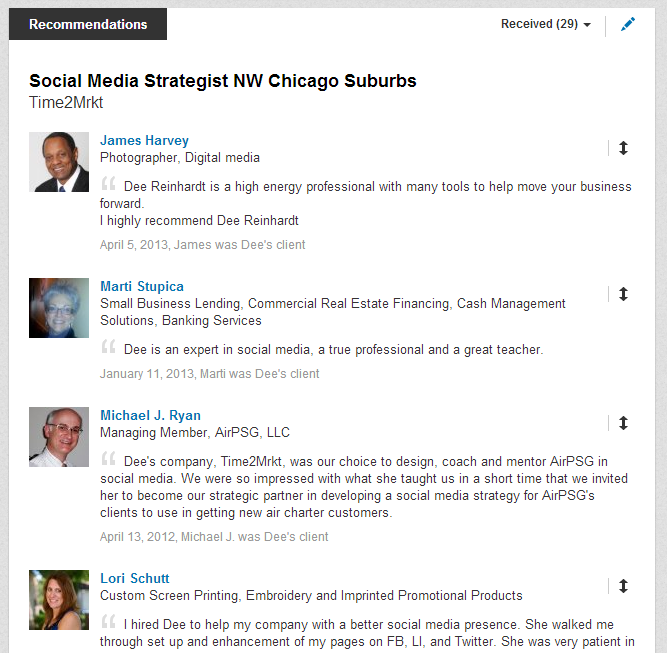 degree connections without having to be asked. Recommendations are much more thoughtful and descriptive than endorsing someone. This is a way to speak to the quality of someone's work more than just the skill that they possess.  My caution here is > don't give someone a recommendation as soon as they have written one for you.  It just looks like "recommendation love" and that isn't so good.  "Paying it forward" is the thought to keep in mind when you are writing recommendations.  Remember, just because someone writes you a recommendation, doesn't mean that you have to return the favor.  Perhaps you "pay it forward" to someone else.  LinkedIn used to require 3 recommendations from first degree contacts before they would consider your profile complete.  It is still advised to try to obtain them for your current and past positions.  Just remember, that to write a recommendation or request one, you must be first degree connections with the person. AND by all means, don't invite them to connect and ask for the recommendation in the same communication!
When you recommend someone, they must approve your recommendation to appear on their profile.  Use your best grammar and punctuation.  Not only will it reflect upon the person about whom you are writing, but it reflects upon you as well. The recommendations that you give, as well as, receive show in your profile for everyone to view.
Product/Services Recommendations – Now if giving and getting endorsements and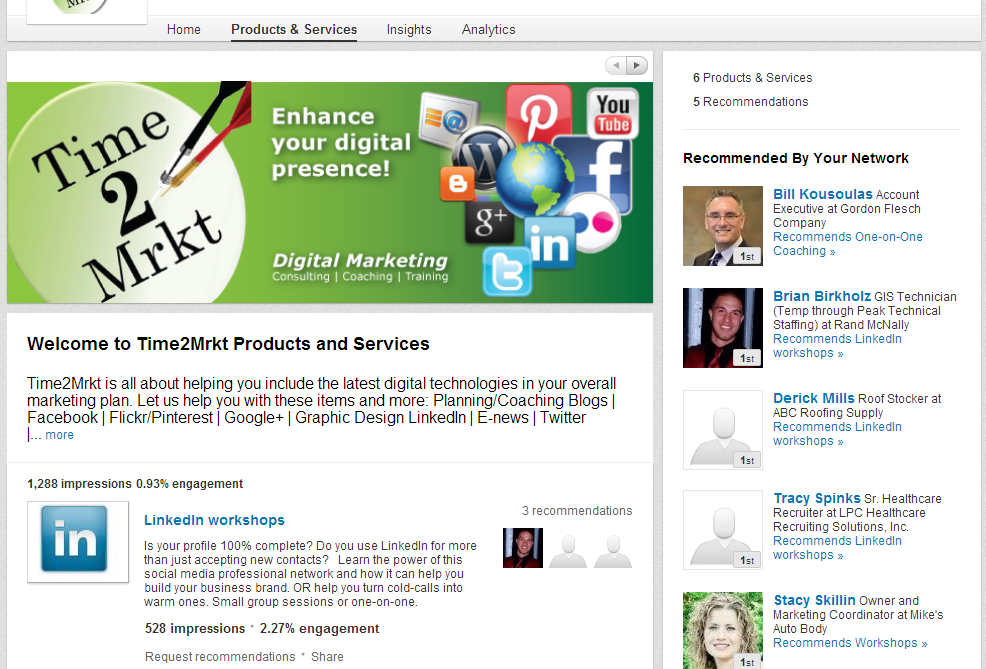 recommendations weren't enough, we have the third option of recommending the company product or service for which the person you are thinking about recommending offers.  This is a great idea if the company is a one-person or small operation. While searching LinkedIn, a company page may appear before they run across the person.  In my case, I am my company so when someone recommends my company, they are recommending me.
I would love to hear your thoughts on endorsements and recommendations.  Tell me what you think!