Join the June 16 LinkedIn workshop to learn how to warm-up cold leads!
Do you need some updates to your LinkedIn profile?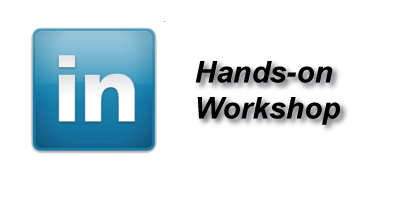 Everyone needs to spend a few minutes on social media a few times a day. Does that include your LinkedIn profile? You bet it does. Making tweaks and knowing the right updates to make will help you show up better in search results.
Do you need to learn how to warm up cold leads?
Have a meeting coming up with someone you have never met? Trying to find some potential clients?  Find out more about the power of LinkedIn to help you find and warm-up leads. This hands-on LinkedIn workshop is the place you want to be to help you use LinkedIn better. We will go over your profile to help you establish the best use of keywords to be found, how to invite new connections, how to track connections using the CRM function in LinkedIn, and how to use the search features in LinkedIn to your business' benefit.
When:   June 16, 2015 8:30AM to NOON Includes continental breakfast.
Where:   Valley Industrial Association, 2000 S. Batavia Ave., Ste. 110, Geneva, IL 60134
What:   Bring your laptop.
To register visit https://time2mrkt.com/payment-center
Find the 6-16-15 LinkedIn Workshop Registration $40 Per Person
Type in your name, select Buy Now  You will be taken to Paypal to register.
Questions? Call Dee Reinhardt – 708-822-2152