How do you know if they are Fake Profiles?
Honestly, I don't always know what are fake profiles and what aren't. But I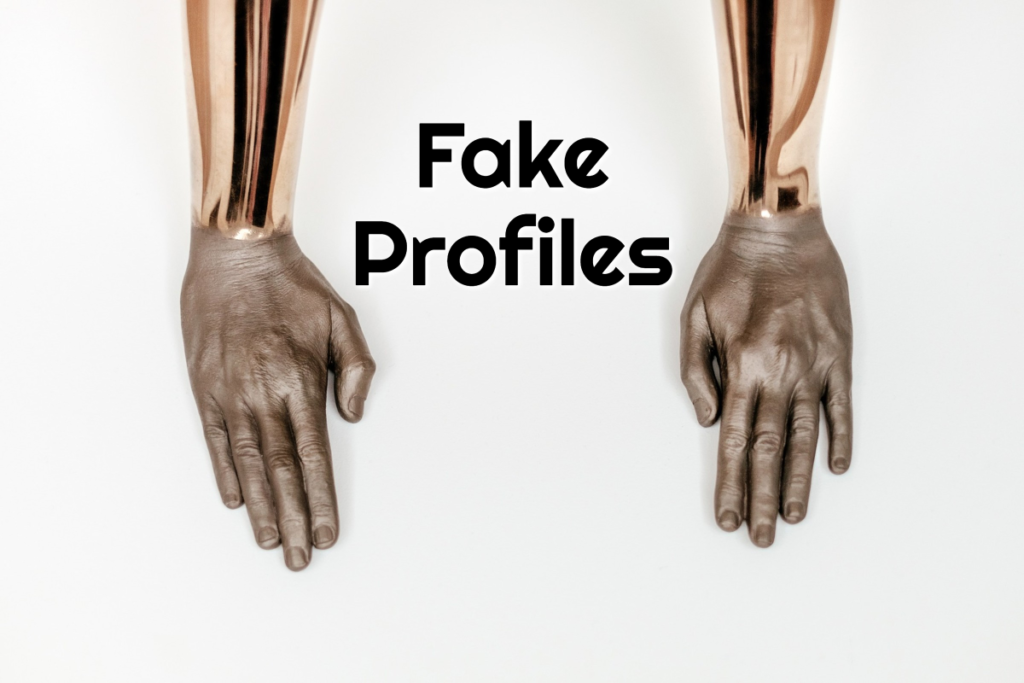 recently read this article from LinkedIn about what they are doing to combat Fake Profiles – An Update on How We're Fighting Fake Accounts | Official LinkedIn Blog
In the past year my Facebook account was cloned. You can read about that here. I was surprised I was hit because I do all the password things I am supposed to do. I don't click on suspicious email links. But it happened. It made me very leery about connecting with people that I don't know, especially on Facebook.
I know I have connected with fake profiles on Twitter. I am pretty sure I follow some fake profiles on Instagram, but not as many. On Facebook, I always look at the invitations from people that I might know to see how developed the profile is and who mutual friends / connections might be. If it is a repeat invitation from someone with whom I regularly communicate, I will send a text or message them through another social platform before connecting.
One of my Facebook friends recently decided to switch her account to a "grown-up" version and sent out several posts alerting people to the fact that she would be closing down the old account in an effort to share the more adult/professional version of herself.
On LinkedIn, I find that not as many people are trying to scam others. Based upon the article linked above, LinkedIn is doing what I would consider a decent job of nipping fake profiles in the bud.
7 tips
Here are my tips to do your due diligence before falling into the Fake Profile trap:
Use a recent image of yourself on personal profiles.
Brand your company profiles with a logo or a different image of yourself.
Personalize any invitations that you send to people who might not know or remember you.
Check profiles before you accept.
Alert all connections if your account is compromised.
If you do connect with a fake profile, be careful of any messages or requests asking for you to send money. If it is out of character, then it is probably fake!
Don't use the same password for all of your accounts to prevent a mass breech if you are compromised.