How often do you get a call on any of your phone numbers about your Google Listing?
Today was the freakiest of the calls that I have ever gotten about my Google listing. I got one of "those" phone calls from a 708 area code about my listing on Google may not show up if my address and phone are not verified etc. I was working on some data entry for a project on which I am working, so I thought I would hold and see what they say.
I waited about 4 minutes listening to the repeating messages that they have. They didn't even have a person come onto the line.
Suddenly, the line clicked over and it sounded like the person was in a room full of customer service operators. I started to say hello, is someone there and a voice on the other end of the phone said that they were there and didn't want to talk to me. They were in a hospital recuperating from major surgery. I told the guy I wasn't with Google and I wanted to tell them I didn't want to talk to them either. I would say that the two of us spoke for about 30 seconds and then all of a sudden, there was a message that I was being disconnected from this group call. What the $&LL?
Here is my lesson, if you need to create or update your listing with Google,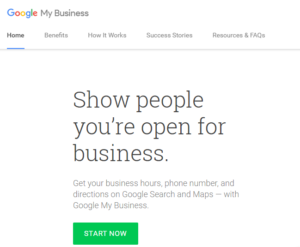 just go to http://google.com/business or give me a call and I will help you make sure your listing is complete and accurate. Those companies that are calling don't really care about you or your business. They are just trying to make a fast buck. Contact a reputable local business, or follow the directions on line.
The next time one of them calls, I think I will see if the same thing happens, just like when one of those companies calls telling me they are from "Microsoft" and my computer is throwing off a ton of error messages. Another story for another day!